Speel nu de spellen van Raw iGaming bij Holland Casino Online
Bij Holland Casino Online kon je al kiezen uit een ruim spelaanbod met spellen van een flink aantal providers. Daar heeft het online casino nu nog meer spellen van een andere provider aan toegevoegd. Nu speel je namelijk ook een aantal innovatieve spellen van Raw iGaming bij Holland Casino Online. De spellen van deze spelontwikkelaar zijn pas bij enkele legale online casino's in Nederland te vinden en Holland Casino Online is er daar nu dus één van.
Welke spellen van Raw iGaming kun je bij Holland Casino Online spelen?
Holland Casino Online heeft hun spelaanbod uitgebreid met de toevoeging van 7 spellen van Raw iGaming. Het zou natuurlijk goed mogelijk zijn dat dit aantal in de toekomst nog verder oploopt. Voor nu kun je genieten van de volgende Raw iGaming spellen:
Lucky McGees SuperSlice Swirl

Wheels of Rock SuperSlice

Popeye and Olive Oyl

Blackbirds Rings SuperSlice

Time of Chronos

The Good, The Bad and The SuperSlice

The Magnificent SuperSlice
Opvallend is het grote aantal spellen dat via het SuperSlice principe werkt. Dit is een uniek spelmechanisme dat alleen in spellen van Raw iGaming te vinden is. In plaats van een klassiek speelveld werken SuperSlice slots met een wiel met een willekeurig aantal vakjes. Een spannend mechanisme voor spelers die wel eens wat anders willen. De uiteenlopende thema's van de slots, van piraten tot leprechauns, zullen ook veel verschillende spelers aanspreken. Daarmee zijn de spellen van Raw iGaming een waardevolle toevoeging aan het aanbod van Holland Casino Online.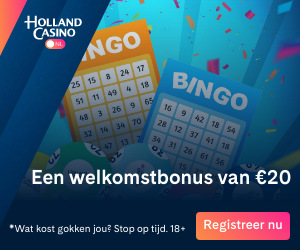 Waar vind je de spellen van Raw iGaming bij Holland Casino Online?
Wil jij alle spellen van Raw iGaming bij Holland Casino Online eens rustig bekijken of uitproberen? Navigeer bij Holland Casino Online dan naar het kopje 'Casino'. Vervolgens klik je op 'Alles spellen' en scroll je naar beneden totdat je de naam Raw ziet staan. Door op 'Alles zien' te klikken, krijg je alle beschikbare spellen van deze provider te zien. Nu kun je eenvoudig de verschillende spellen bekijken of spelen. Veel van de spellen zijn voor slechts € 0,10 of zelfs € 0,05 per spin al te spelen.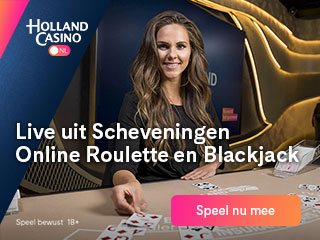 Raw iGaming en Leander, hetzelfde bedrijf maar toch anders
In 2022 heeft Raw iGaming de spel provider Leander overgenomen. Vooralsnog lijkt dat geen invloed te hebben op de manier waarop Holland Casino Online de spellen van deze twee providers presenteert. In het spelaanbod van het online casino zijn zowel spellen van Raw iGaming als van Leander te vinden. De spellen worden, in ieder geval nog voor nu, aangeboden onder de oorspronkelijk naam van de maker. De samenwerking tussen deze twee providers lijkt zich tot nu toe dus vooral achter de schermen af te spelen.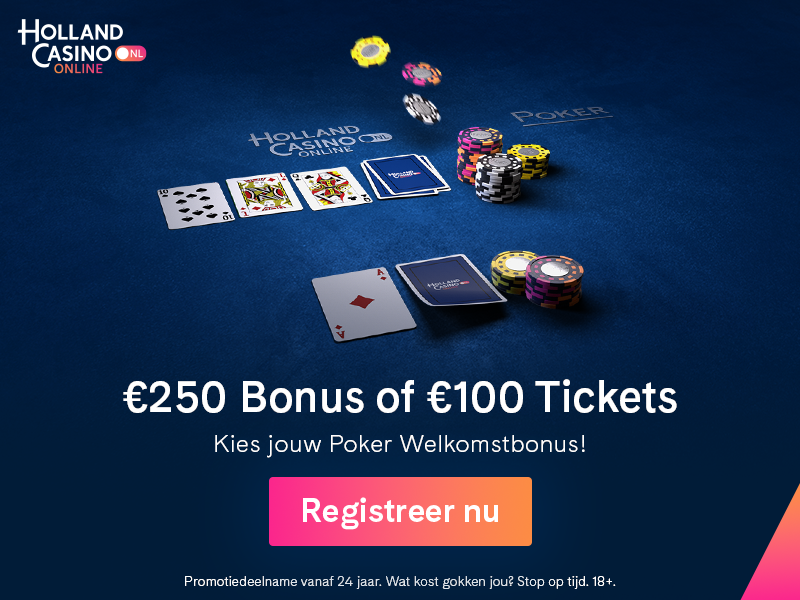 Een fijne toevoeging aan een groeiend aanbod
Holland Casino Online heeft met de toevoeging van de Raw iGaming spellen een fijne toevoeging aan hun groeiende spelaanbod gedaan. Met name door het SuperSlice principe zijn de spellen van Raw iGaming echt anders dan die van andere providers. Dat maakt de spellen absoluut de moeite waard om eens beter te gaan leren kennen.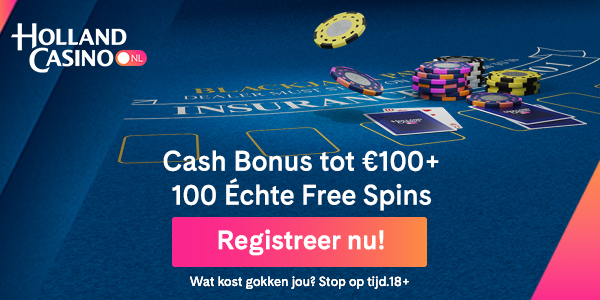 TOP 4 LEGALE POKER ROOMS IN NEDERLAND