Speel de Spin of the Day bij Holland Casino Online en win tot € 1000 cash
Ben jij een fan van poker? Dan heeft Holland Casino Online nu een leuke actie voor jou. Tot en met 21 mei maak je in de poker client elke dag kans op cash prijzen, gratis spins en andere mooie prijzen. Je mag jezelf elke dag aanmelden, dus dat zijn veel dagen om er met een prijs vandoor te gaan. Wil je weten hoe deze 'Spin of the Day' actie werkt? We leggen het je uit.
Wat is 'Spin of the Day'?
'Spin of the Day' is een leuke promotie van Holland Casino Online. De actie is speciaal bedoeld voor poker spelers van het online casino. Daarom is de promotie alleen via de speciale poker client van het online casino toegankelijk. In deze poker client kun je elke dag weer de actie claimen. Speel daarna in de client het spel Leprechauns Luck en win tot wel 4 spins aan een speciaal prijzenrad.
Dit prijzenrad bepaalt of en zo ja, met welke prijs jij er die dag vandoor gaat. Er zijn verschillende mooie prijzen te winnen. De hoofdprijs bestaat uit € 1000 cash, maar ook Golden Chips, gratis spins en poker tickets worden weggegeven. Omdat je elke dag mee kunt doen, zou je zomaar meerdere prijzen kunnen winnen.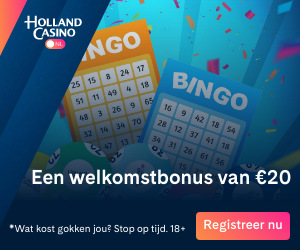 Hoe doe je mee aan Spin of the Day?
Om spins voor het prijzenrad te winnen, moet je in de poker client Leprechauns Luck spelen. Voordat je dit doet, moet je de promotie claimen. Dit kan via de speciale Missie tab in de poker client. Je zult jezelf elke dag opnieuw moeten aanmelden. Het is dus niet zo dat je na één keer claimen elke dag kans maakt op een prijs. Je zult jezelf echt elke dag opnieuw moeten aanmelden, voordat je opnieuw mee kunt doen.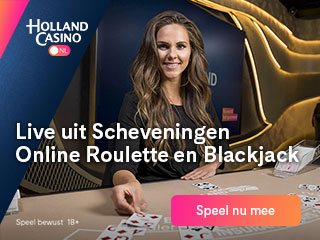 Deze prijzen geeft Holland Casino met deze promotie weg
Met de 'Spin of the Day' actie worden verschillende prijzen weggegeven. Als je echt veel geluk hebt, ga je er met € 1000 cash vandoor. Dit geld mag je meteen opnemen en heeft dus geen inzetvoorwaarden of opname beperkingen. Er wordt ook aan meerdere spelers € 20 cash weggegeven.
Daarnaast worden er ook poker tickets met een waarde van € 100 weggegeven. Deze tickets zijn bij Holland Casino Online te gebruiken. Dit geldt ook voor de Golden Chips die weggegeven worden. Deze Golden Chips hebben een waarde van € 5 per stuk. Eventuele winsten die je met deze chips behaald, mogen direct worden uitbetaald.
Met het prijzenrad is het ook mogelijk om gratis spins te verdienen. Het zijn minimaal 3 en maximaal 10 gratis spins per keer. Deze gratis beurten hebben een waarde van € 0,20 per spin. Ze zijn te gebruiken op speciaal geselecteerde gokkasten, waaronder Leprechauns Luck, King of Olympus Megaways en Buffalo Blitz Megaways. De winsten van de free spins mogen, net zoals bij de andere prijzen, zonder inzetvereisten opgenomen worden.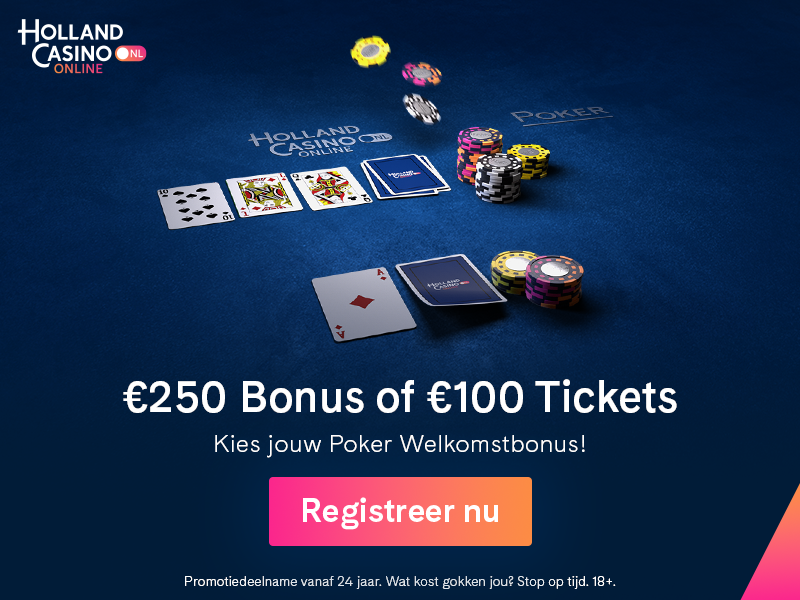 Houd rekening met deze voorwaarden
Zoals aan elke actie zijn ook aan 'Spin of the Day' bonusvoorwaarden verbonden. Zo moeten spelers na het winnen van een prijs deze prijs via een pop-up venster accepteren. Dit moet binnen 3 dagen gebeuren. Daarna hebben spelers 30 dagen de tijd om hun free spins of Golden Chips in te zetten. Als je een prijs wint, is het dus belangrijk om dit in de gaten te houden. Het zou zonde zijn als je jouw prijs zou laten verlopen.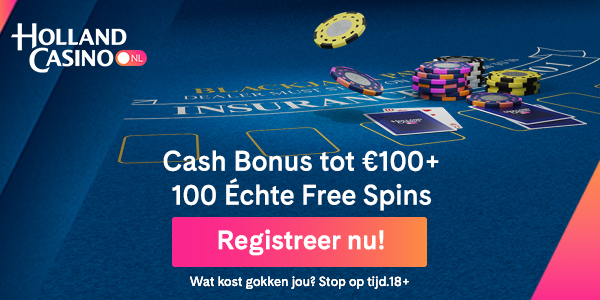 TOP 4 LEGALE POKER ROOMS IN NEDERLAND